Are you suffering from sudden hair loss? Here are some of the common causes that might result in this issue.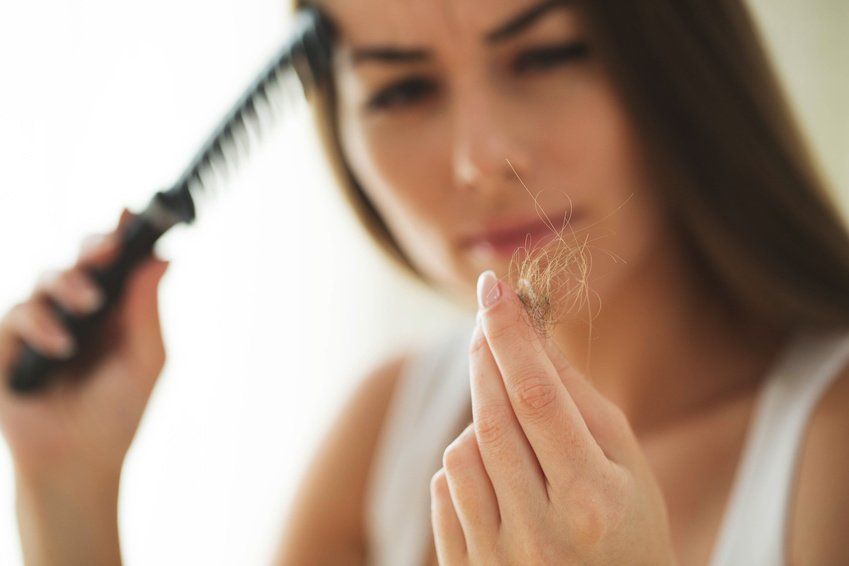 Though many people begin to lose their hair as they grow older, far more may begin to experience hair loss at a startlingly young age. The fact is, hair loss can occur at any time in your life due to a variety of reasons. This change may be temporary or permanent, but identifying the source of your hair loss is essential in preventing the problem from getting worse.
Here are some of the primary reasons you may be experiencing hair loss — regardless of age.
Your hair is damaged
Damaged hair is often the result from over-styling with hot elements, like a flat iron or curling iron. If you're not using a heat protectant serum beforehand, your hair will eventually become brittle after using a harsh styling product.
People who dye their hair are also at an increased risk for suffering from hair loss, especially if your dye process involves bleach. Try to use a different hair dye or talk to your stylist about alternative hair color options to achieve a healthier scalp.
You're stressed out
Stress is often the leading cause of temporary hair loss in younger adults. This might cause you to miss meals, sleep poorly, and forget to take important medications. The human body needs at least five portions of fruits and vegetables each day to maintain overall health and proper nutrition, even when you're engaging in a personalized weight loss program. The side effects of stress, however, will inevitably result in bodily reactions, like headaches, fevers, and, of course, hair loss.
Engaging in self-care and finding ways to mitigate stressors in your life is the best way to prevent hair loss from stress. Try downloading a meditation app or talking to a therapist every couple weeks to help gradually improve your coping mechanisms.
You have a thyroid issue
An underlying thyroid issue could also be the culprit of your hair loss. This essential gland in your body is in charge of producing and regulating certain hormones in your body. When you experience an imbalance of these hormones, a number of changes may occur.
Both hypothyroidism and hyperthyroidism can lead to sudden shifts in your amount of hair on your body, including your eyebrows. If you've also experienced a sudden weight gain or weight loss, this is a huge indicator you may have a thyroid issue. Talk to an experienced endocrinologist on Manhattan's upper east side for more information.
Your other hormones are imbalanced
Your thyroid isn't the only hormone-regulating gland in your body. If you're still experiencing hair loss after these other culprits have been ruled out, a hormone imbalance may be your answer.
An imbalance can be caused by any number of factors, like taking new birth control, entering menopause, or another underlying medical condition that affects your hormone production. Talk to your Manhattan endocrinologists to help get to the bottom of your hair loss today.
When you're looking to resolve your hair loss issues, rely on an experienced endocrinologist today. Dr. Philip Rabito has the experience necessary to help you lead a healthier life, regardless of age. Don't hesitate to contact his office today.