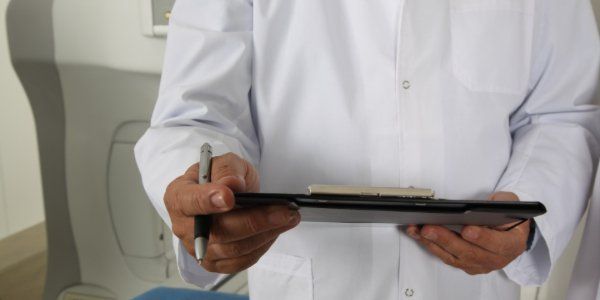 What Is an Endocrinologist?
Endocrinologists are doctors that specialize in the endocrine system. This means they deal with disorders in areas of the body such as different glands, the hypothalamus, and even the ovaries and testes. Problems in these areas are often related to hormonal imbalances, which endocrinologists can help balance again with the right treatment. Common problems that are treated by these doctors are hypothyroidism, diabetes, menopause, metabolic disorders, infertility, and more.
When To See an Endocrinologist
If you are questioning when to see an endocrinologist for weight gain, you are in the right place. There are many reasons why someone might reach out to one of these specialists. The endocrine system plays a big part in how your body functions, so there are multiple ways that it can malfunction. This could present itself through anything from unusual weight gain to changes in your libido.
A common issue that is treated in this field is hypothyroidism. This disorder often comes with a long list of symptoms that you might not realize are related at first. Some of the common problems include:
Weight gain
Sore or stiff muscles
Heavy or irregular periods
Hair thinning
Depression
Higher blood cholesterol levels
Higher sensitivity to the cold
Some of the first clues many women have are unexpected weight gain, thinning hair, and depression. They also might suffer from anemia, which can be caused by hypothyroidism . In fact, it's possible for women to discover that they have anemia before they find out about the cause of it. Although, it's estimated that only 33% of women worldwide are anemic.
A general rule of thumb is that if you are noticing unusual changes in your body or moods that seem hard to explain, you should discuss it with your family doctor. They should be able to do some tests and find out if you need to be referred to an endocrinologist for specialized treatment.
What Can These Specialists Do For You?
The real question is, can an endocrinologist help with weight loss? And the answer is yes. Endocrinologists offer a wide variety of treatments depending on the issue at hand. Often times hormone treatments will be needed, although the regularity and form of treatment will change from one problem to the next. Here are a few of the ways that they can help to treat endocrine problems:
Daily hormone pills
Hormone injections
Insulin for diabetes
Personalized weight loss programs
Referrals to an endocrine surgeon
Generally, surgery is only needed in more extreme cases in which glands contain growths or where their swelling begins to cause breathing issues. Most hormone problems can be treated with the help of daily medications or regular shots.
Seeing an endocrinologist is as simple as speaking to your family doctor about a referral. Generally, if there is an issue, they will be happy to set you up with someone in the area. However, you can also call and schedule a consultation directly if you feel that a second opinion is needed or do not have a regular physician. Problems within the endocrine system are very common and you can feel safe and comfortable asking for help.
If you would like to know more about an endocrinologist who specializes in weight loss, schedule an appointment with Dr. Philip Rabito today.