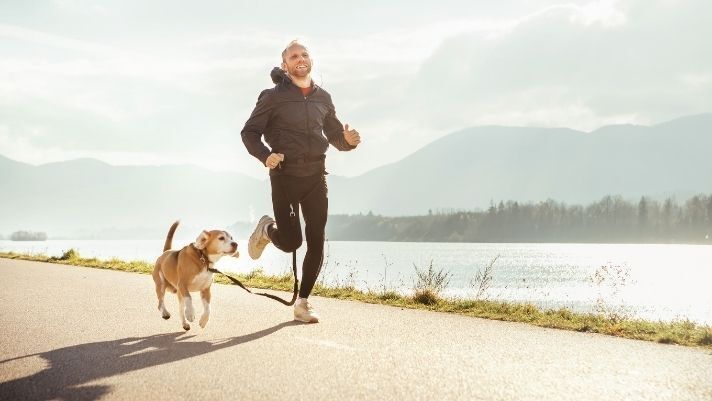 Exercising—while it's beneficial to overall health—can be demanding and inconvenient. But there are some ways to make exercise fun and safe this summer; they're small things that don't require you to exhaust yourself in a gym for hours. Every little bit of movement and working out adds up, and it doesn't have to be an unpleasant experience.
Use Your Car Less
One of the easiest and most recommended ways to get out and active is to go on regular walks through the neighborhood. For the times you need to run out and do some quick errands, consider leaving the car at home and walking. Whether you need to go to the post office, bank, or grocery store, you can get your steps in while checking off items on your to-do list.
Explore Local Nature Preserves
Walking from place to place isn't always a convenient solution, especially in suburban areas with long distances between homes and town centers. But you can always forgo walking in circles around the neighborhood by looking into your community's local nature preserves. Typically, there are several nature walks in any given town, giving you options and new places to explore.
Join a Team Sport
If you're looking for something more physically active than walking, one of the best ways to make summer exercising more fun and safer is by joining sports gatherings in your community. Whether you such as baseball, softball, soccer, basketball, or track and field, wherever your interests lie there's something for you to enjoy.
Finding Like-Minded People
Exercising is also a great way to form social connections, meet new people, and be part of the community at large. Taking care of your social well-being is just as important as improving your physical health, and joining a team immediately invites more opportunities for friendships and connections.
Build Your Own Routine
A lot of people like the traditional route of going to the gym and lifting weights but find the monotony draining. Don't feel like you must stick to the same workout schedule every day. It's beneficial to mix things up and try new things.
Simply changing what you do can provide the variety you need to keep yourself engaged and stimulated, and it's better for your body, too. Work at your own pace and make changes when you feel something is growing too repetitive.
Take Care of Yourself
Often, individuals can run into issues with bodily chemical regulation, and exercising can be a method of bringing those hormones into balance. Doctors who specialize in those chemical complications are endocrinologists, such as Dr. Philip Rabito, who is a specialist in the field. As one of the top-rated endocrinologists in New York City, he can help you devise an exercise and care plan specific to you, addressing your concerns and working towards improving your health.