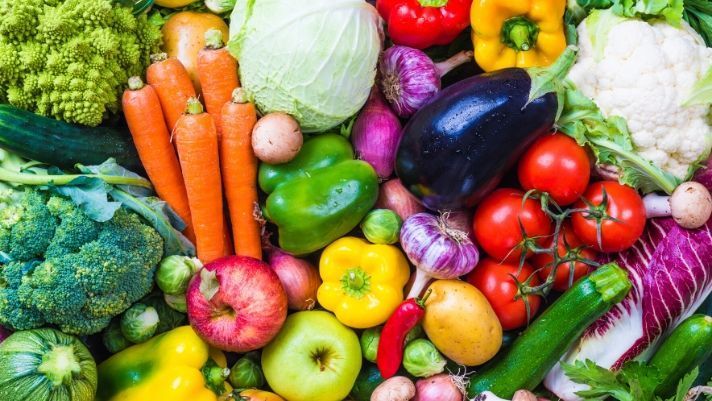 A plant-based diet is an effective way to lose weight. But it doesn't work for everyone. Sometimes even vigilant adherence to a vegan regimen and a copious amount of exercise doesn't get the hoped-for weight-loss results. If you've plateaued, or just can't seem to drop those pounds even though you think you're doing everything right, consider these tips for losing weight on a vegan diet.
Watch Out for Processed Food
The label may say "vegan," but check the ingredients. Vegan junk food exists, and some of it is very highly processed. Desserts and snacks labeled "vegan" may contain a lot of hidden flour and sugar. Read the ingredients and stick with minimally processed items.
Control Your Portions
The vegan diet permits many lower calorie foods that you can eat in quantity to fill up and feel satisfied. You can eat a pound of green leafy vegetables for a very low caloric cost; fruits, vegetables, and whole grains pack a large nutritional punch in a lower-calorie package.
But you should still watch your portions and not eat more than you need to feel satisfied. Nuts and seeds in particular carry a higher caloric load, so pay attention to your snacking habits and don't mindlessly munch cashews or pistachios all day without recognizing that you are adding a lot of calories to your total intake.
Count Smoothies as Food
We all know the importance of staying hydrated with the right amount of water during the day, but coconut water and fruit smoothies count as food, not water. Ditto fruit juices. It's a good thing that you've ditched the sugary sodas and are taking your tea unsweetened, but don't substitute high-calorie fruit-based drinks or juices for them—you'll just be adding calories back.
Check Your Protein
Perhaps the inability to reach your weight loss goals has nothing to do with being vegan. In certain situations, no matter how dedicated patients may be to a program, they are unable to succeed. In these situations, it is often a subtle hormonal imbalance that could be working against you to achieve your weight loss target. Check with an endocrinologist to find out if a hormonal disorder might be contributing to your weight gain
Time It Right
Even healthy foods, if eaten in quantity at night, can add pounds. Although it is part of the American culture, generally it's not a good idea to eat a big meal in the evening. Try to eat your larger meals early in the day and consider eating enough to satisfy yourself within a defined eight-hour window that ends earlier in the evening.
Check with Your Doctor
It may be that your weight-loss frustration has less to do with your vegan diet than it does with your hormones. Women especially sometimes go through years of frustration with weight loss only to find out later in life that their thyroid is out of whack and their body is working against them as a result. Check with an endocrinologist to find out if your thyroid and adrenal glands and the rest of your endocrine system are doing their job or if they need some help.
Congratulations on your determination to achieve a healthy weight and to eat nutritious, plant-based foods. If you're having trouble losing weight and finding yourself getting frustrated, make an appointment with our office for an assessment. We may be able to help you give you more tips for losing weight on a vegan diet.