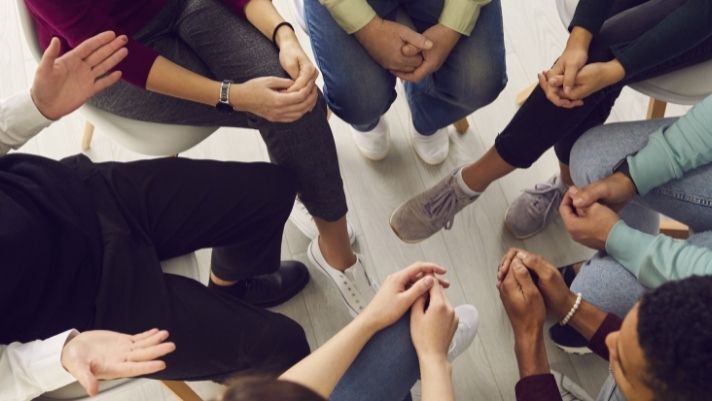 After a diagnosis of a thyroid disorder, it can be hard to cope with the knowledge that you need to make serious lifestyle changes. This can be a vulnerable time for many people, and due to this vulnerability, many find relief within support groups. Knowing the reasons to join a thyroid disease support group allows you to make the most of your disorder and seek help, comfort, and advice from those who know what you're going through.
Emotional Support
One of the most important parts of an individual's treatment is taking care of their emotional state. Major lifestyle upheavals can significantly affect a person's emotional health, often for the worse. Because of this, support groups offer a space for people to come and share their frustrations, finding relief knowing that others understand their anxiety.
This type of emotional support is invaluable for people, and having a safe place to vent frustrations is necessary for the healing process. Never underestimate the importance of emotional health; it can be just as important as physical well-being.
Shared Knowledge
Along with the emotional support that a group can bring, it also gives you the collective knowledge of people facing similar illnesses. After a diagnosis, the changes you need to make to your life can be overwhelming, but others have gone through the same thing.
Individuals often have the knowledge to make the transition easier, whether that's educating you on ideal dietary choices or advice to help make any lifestyle changes less difficult. Leverage the knowledge of others and learn from their experiences; you don't have to do it alone and figure everything out yourself.
A Motivational Tool
Meeting and talking with others who suffer from the same diseases can be a comforting thing; it can also engender a sense of motivation to go through with necessary changes. Many people often resist significant lifestyle changes, even though they're essential for physical health.
Speaking with others in a group can encourage you to try new things, to go through with these changes, and give you a sense of accountability to others to do better. Countless other people need to deal with the same illnesses as you, and you can find strength knowing that others happily and successfully conquered their illnesses.
Give Yourself a Safe Place To Heal
There are many advantages to joining a thyroid disorder support group; it benefits your physical health as well as your emotional well-being. You don't have to go through your illness alone; you can find comfort and support from others who have experienced the same problems as you.
After a thyroid disorder diagnosis, it's essential to find an endocrinologist who can help you navigate through your new health considerations. Dr. Philip Rabito is a
thyroid specialist in New York City, assisting patients with their unique endocrine disorders. Seek the best help possible to get your condition under control.