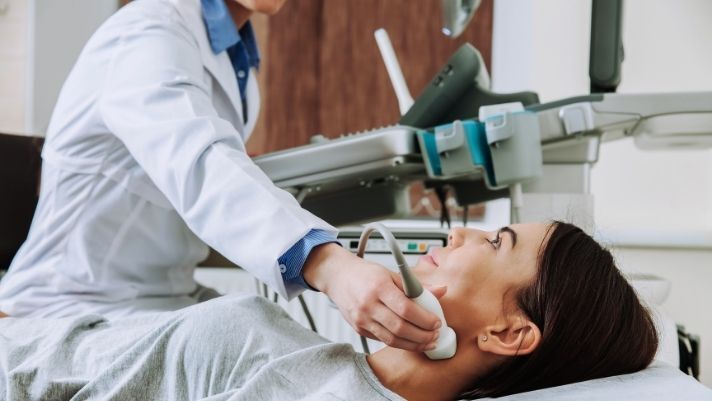 When you suddenly come down with an illness you can't explain, you need to rely on the knowledge and guidance of a medical professional. Typically, you visit your primary care physician first to get an initial check-up to try and diagnose what's wrong.
But there are often times when your condition will require the care of a specialist; your primary care doctor, while extremely knowledgeable, may not have the expertise needed to treat you. This reality makes it critical that you know how an endocrinologist differs from a primary care physician.
The Job of a Primary Care Physician
Your first line of defense when you come down with a sickness your body can't handle is to visit your personal doctor. They have training in a wide array of fields, including extensive knowledge to treat many different conditions. Often, this is where your treatment begins and ends, as your doctor usually has the answers you need.
Specialized Cases
However, there is the possibility that your doctor will run into a disease that is beyond their skills. This is not due to a lack of ability on their part, but rather that they simply do not have the training to deal with every illness. In these cases, when they can no longer treat your condition, they will refer you to a specialist in the appropriate field.
Where Endocrinologists Fit Into the Picture
Endocrinologists treat patients with issues with their endocrine system, a complex system of organs that controls the production and regulation of hormones in the body. The endocrine system, being so complicated in nature, is something that most primary care doctors will not have the tools or training to address.
The Best Care Possible
You may feel uncomfortable when your primary doctor hands you off to someone else, but it is solely for your own benefit. When you're dealing with bodily hormones, you must approach the situation with care. Endocrinologists will provide you with that care to safely guide you through your treatment and management plan.
Know Where To Get the Help You Need
Knowing the difference between an endocrinologist and a primary care doctor will aid you in trying to find help for your symptoms. Don't hesitate to seek out the help you need and always ask questions about what to expect from your condition and what steps you must take.
Dr. Philip Rabito is a top-rated endocrinologist on the upper east side of NYC and treats patients suffering from endocrine disorders. He has the equipment and training necessary to provide the essential care you need to manage your illness.